Marcia Matreci Memorial Trivia Night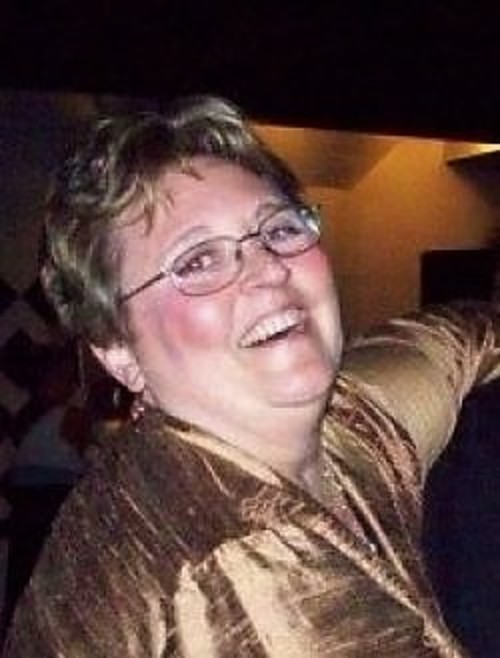 You may be sitting here wondering who Marcia Matreci was and why the trivia night is named in her honor.  Marcia Matreci was a lifelong member of St. Raphael.  She was raised and attended school here, then Marcia Yehlen, and graduated in 1968, the first graduating class in the new church.  Marcia and Dennis were married in St. Raphael's church in 1976, and raised both of their daughters in the parish and school. 
Marcia was very outgoing and the majority of her friends were made in St. Raphael's.  She was quick to organize and volunteer in many events with others – school lunches, field days, school picnics, teacher appreciation, dinner dances and auctions.  If something needed to be done, you could always depend on Marcia.  She never said no!  She was instrumental in bringing the Girl Scouts to the school, as well as leading both of her daughters' troops.  Marcia and Dennis, along with their friends, started the Trivia Nights here in 1989.  This continued to be a successful fundraiser for the school so they continued to research, write questions and help run the events with the Home and School Association each year.  St. Raphael was a major part of Marcia's life and continued to be so even after her youngest daughter graduated in 1995.
Marcia was diagnosed with Stage 4 Colorectal cancer in May of 2009.  She bore her cross silently, never really complaining about her diagnosis or treatments.  She was a strong woman who showed her family and friends what putting your life in God's hands really means.  Marcia lost her battle to cancer on December 10, 2010.  She is missed daily by those that knew her and loved her.  Marcia loved socializing, having a good time and helping enrich the school and parish she held so dear.  She would be flattered that the St. Raphael Trivia Night was renamed in her honor and humbled by the overwhelming number of people that come to participate in this Trivia Night every year.