St. Raphael teachers are members of our Catholic community called to work in partnership with parents and administration.  Our teachers are called to a sanctity of the highest order.  The nobility of the task to which they're called demands that – in imitation of Christ, the only Teacher – they carry the Christian message not only by word but also by action.  These partnerships enhance faith formation and improve learning outcomes for all students.
All our teachers hold appropriate state certification, and they receive continuous professional development so that they can offer their students a combination of the best traditional and contemporary instruction.  As a small faculty, St. Raphael teachers are highly engaged in all facets of our school, everything from planning service projects, to selling pull tabs at the parish picnic, to writing, implementing, and evaluating curriculum.  Our teachers are a special group of creative and caring professionals, committed to the education and well-being of each and every student.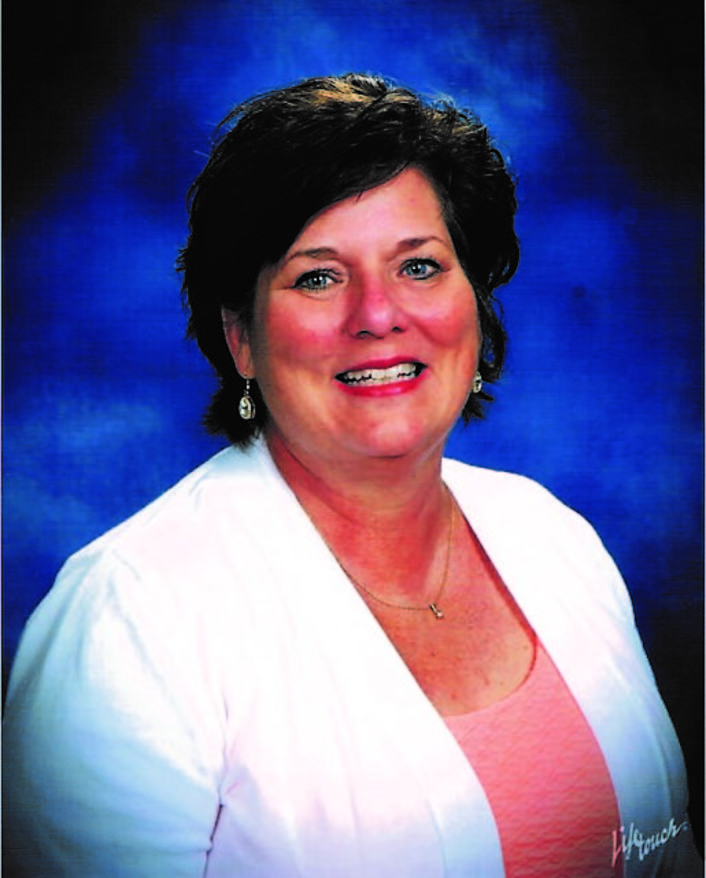 Hello, I am Julie Hayes the principal of St. Raphael the Archangel.  I come to St. Raphael with experience in various roles as an educator.  I began my career as a second grade teacher at St. Sabina Catholic School in Florissant. While at St. Sabina, I also taught fourth grade and taught reading as a resource teacher.  I feel very blessed to have called St. Sabina my home for many years.  After teaching at the elementary level, I became the learning consultant at Incarnate Word Academy High School for six years.  I loved teaching at the high school level because I was able to help students appreciate their own growth in learning and take pride in their numerous successes.  It was during this time of my career I decided to go back to school myself.  I attend the Catholic Leadership Master's Degree program at Saint Louis University.  Once earning my Master's Degree and certification in administration, I became the assistant principal at St. Norbert Catholic School which is my home parish.  For the past two years, I served as principal at St. James the Greater School in Dogtown.  I bring with me a little part of each of those wonderful communities, and now I am excited and blessed to be a part of the St. Raphael the Archangel community.
On a personal note, my husband, Jim, and I have three grown children, two sons and a daughter.  Our family has grown over the past few years with the addition of our two daughter-in-laws and three grandchildren.  We have been members of St. Norbert Parish for the past 36 years, and it is where our children attended elementary school.  During my time away from school, I enjoy to cooking, reading a good book, and spending time with my family.
Education Background:
| University | Major | Degrees |
| --- | --- | --- |
| Southeast Missouri State University | Elementary Education | B.S. |
| Saint Louis University | Catholic Educational Leadership | Master's Degree |
| Paul VI Religious Institute | Religious Education Certificate |   |
Other Information:
Missouri Lifetime Teaching Certificate K-8
Missouri Certificate in Leadership/ Administration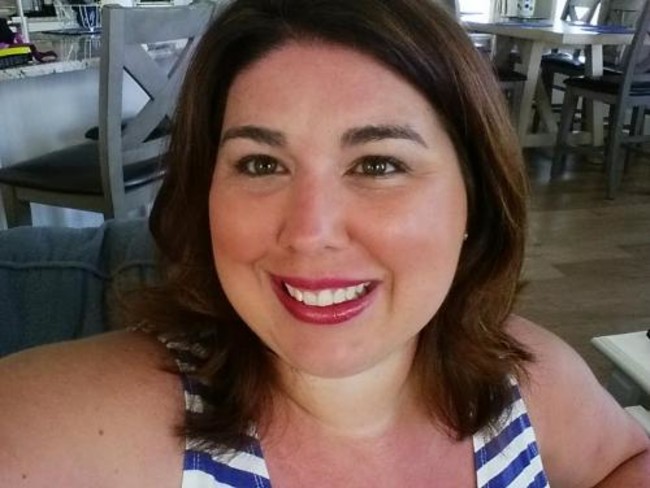 I have a diverse amount of experience working with polarly different populations; throughout these different opportunities with various titles, I have maintained one constant and passion-teaching.  My experiences have taught me so much about people of all demographics and shaped me into a better, stronger, and more passionate person and educator.  Additionally, I am a practicing Catholic and active member of the Saint Vincent de Paul parish.  I personally know the value of a Catholic education, preschool to university.  My Catholic education fostered my spiritual and moral values, instilled a strong sense of community and a sense of service in addition to my secular academics.  I am proud to provide that same opportunity to my students.  I also have 4 years of experience as a Catholic Youth Leader and Religious Educator at the Scott AFB Chapel.
I am so thrilled to be a part of the Saint Raphael the Archangel family! Teaching is a privilege as well as a tremendous responsibility to me. I strive to create an environment where each student has a motivating and safe learning experience filled with love, learning, faith and positive character.  I am passionate about learning and enjoy reading, math, life science, and the world around me!  When I am not teaching, I enjoy visiting Forest Park and spending time with my husband Mr. Christopher, daughter Vivien Rose, and three dogs Lemieux, Oscar, and Gordie.  
Education Background:
| University | Major | Degrees |
| --- | --- | --- |
| St. Louis University | Elementary Education | BA |
| Lindenwood | Arts in Counseling | Working on Masters |
Other Information:
Certified in Elementary Education, grades 1-6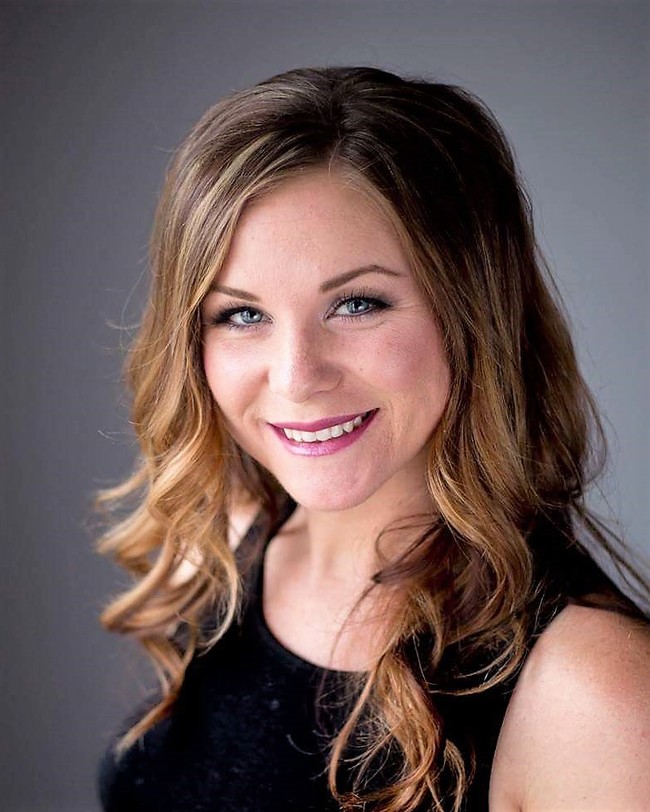 My name is Sara Carril. I am the art teacher. I love teaching and I love art so put the two together and I get to do a job I love.  I went to school at Southern Illinois University Edwardsville and got my bachelor's degree in art education.  I am certified to teach art kindergarten through 12th grade. 
I previously was the art teacher in 2014 to 2015 at st. Rapheal the Archangel and I really loved it.  I took a break so I could be a mommy.  But now that my little girl is getting older it is time that I start trying to work again so here I am and I couldn't be more happier to be back at the SRA family.
Education Background:
| University | Major | Degrees |
| --- | --- | --- |
| Southern Illinois University Edwardsville | Art Education | Bachelor |
Other Information:
Certified to teach art kindergarten through 12th grade.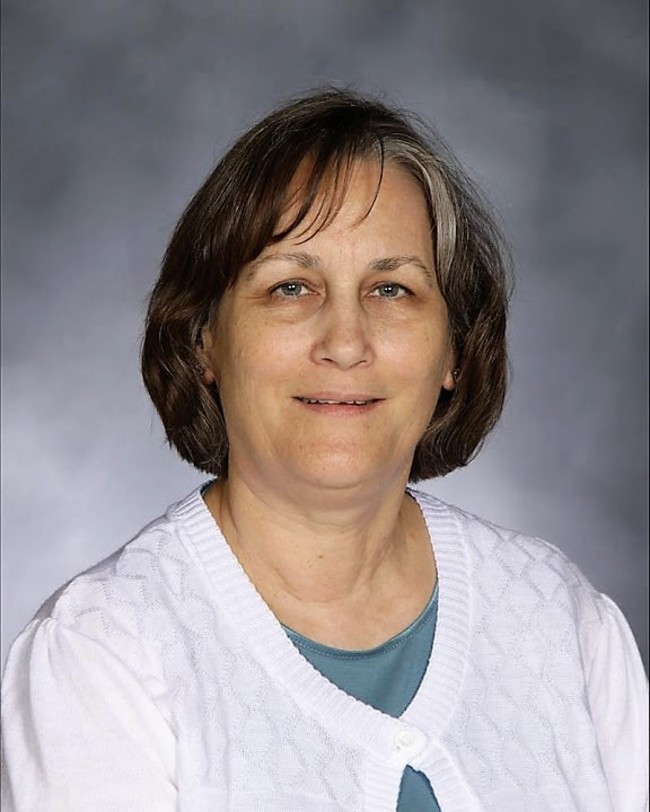 As a Catholic school educator, I will demonstrate a positive attitude towards my students and colleagues.  I will strive to motivate my students to learn about their world through history and the language arts.  I am committed to helping my students learn the skills they will need in order to be successful during their time at St. Raphael the Archangel School.  I also want them to be able to develop what they have learned as they continue along their educational journey.  I will endeavor to the best of my ability to help my students discover and develop the gifts that God has blessed them with and to help them understand their role as a child of God in today's world.
Education Background:
| University | Major | Degree |
| --- | --- | --- |
| Fontbonne | ED MUS ED | Bacc |
| Loyola (N.O.) | REL ED | Master |
Other Information:
Fine Arts-Vocal Music Grade  Level K – 12
Fine Arts-Instrumental Music
Life Certificate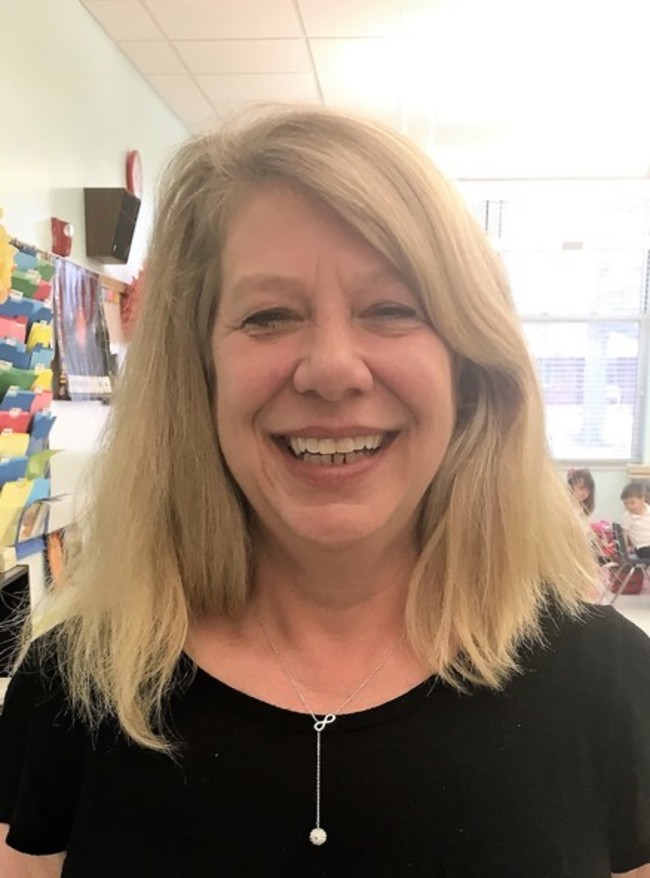 Dear Parents, Welcome to Preschool A or better known as the Animals at SRA Preschool.  My name is Molly Indelicato and I am the Lead Teacher in Preschool A. This is my sixth year at Saint Raphael and my first year as Lead Teacher. I am the Director of the Aftercare program, as well as the Director of the SRA Summer Camp. I have four children and they have all attended Saint Raphael.
I love my job and the children who come through our doors. I believe that a three-year old is just like a sponge and absorbs so much more then we will ever understand. I feel if we feed their minds with knowledge in a loving and patient manner, they will thrive in our school. Our curriculum is targeted to a three-year old so that they grow throughout the year and are ready to move to Pre-K. The environment in my class is a safe, loving and fun place to learn. I am currently working on my Certification in Early Childhood Education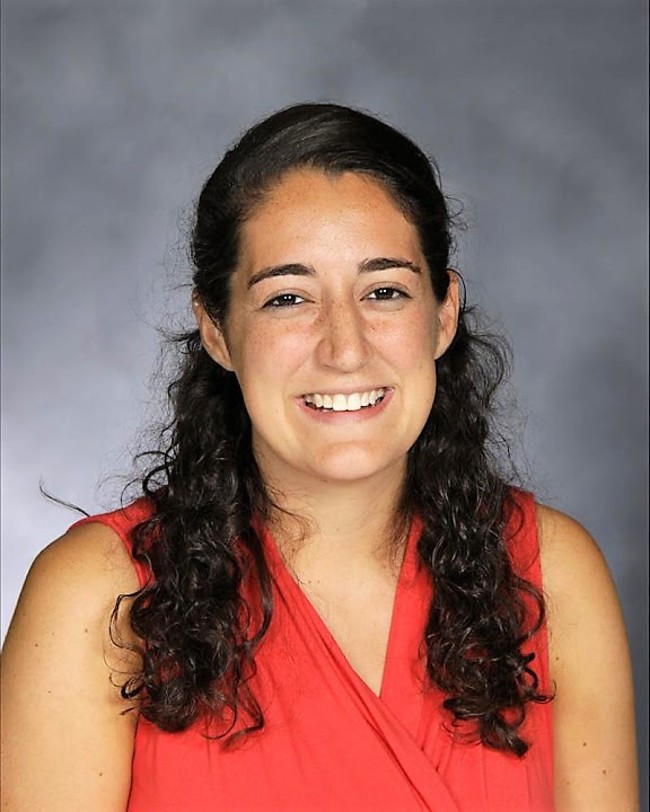 As a teacher, I feel that everyone needs and deserves to have an excellent education. I want to be the one to make that happen. I want to be a part of a child's life by specifically helping him or her learn.  I have the passion and drive to do the best that I can.  I am creative in constructing lessons that are exciting but also have meaning and purpose.  I know that it is the students who come first and I make it my job to ensure each and every child maximizes their learning potential.  It is rewarding being a role model and someone the children look up to and admire. Children are wonderful people to work with. The greatest thing I could ask for is to work with them as my job.
Education Background
| University | Major | Degrees |
| --- | --- | --- |
| Rockhurst | Elementary Ed | B.A. |
Other Information:
Certified in Elementary Education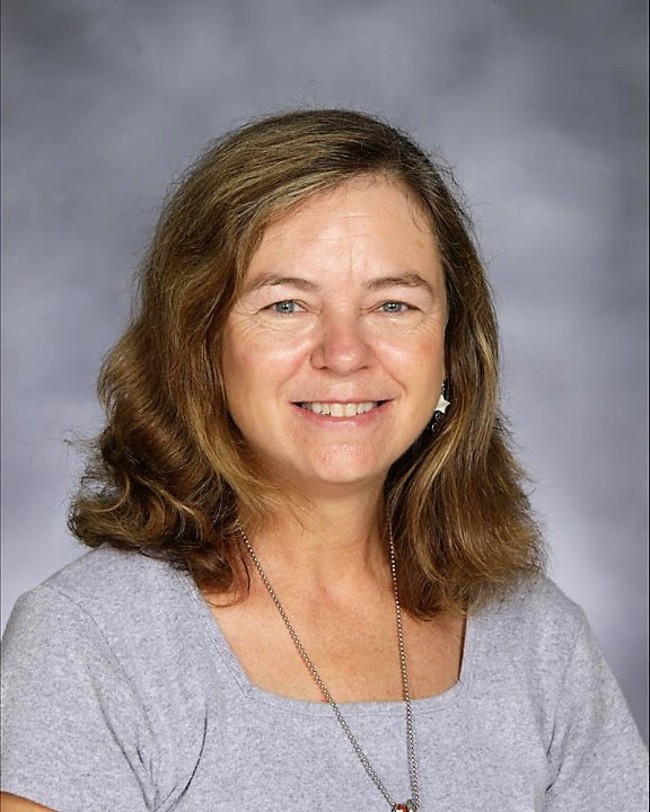 "Life is an Open Book" is a favorite quote of mine.  Third graders do a lot of reading in all the genre.  Having come from a long line of teachers and played "school" with dolls as a young girl I know have a dream job: working with the minds of children.  I love the imaginative nature, curiousity, positive energy and wonder students have and design learning activities to teach them.  We play educational games and write a giant leaf report.  Third grade is a transitional year; I set high goals and expand their thinking while encouraging independence and maturity.  Learning is a life long journey.  To love to learn and read will make the travels so very enlightening, with the Spirit as our guide.  St. Raphael, Pray for Us.
Education Background:
| University | Major | Degrees |
| --- | --- | --- |
| St. Louis University | ED ENG LA ED | BACC |
| Webster University | ED RDG | MAST |
Other Information:
Elementary Education Grade Level K – 8
English Grade Level 7 – 12
Life Certification
English: Special Reading Grade Level K – 12
CCPC Certification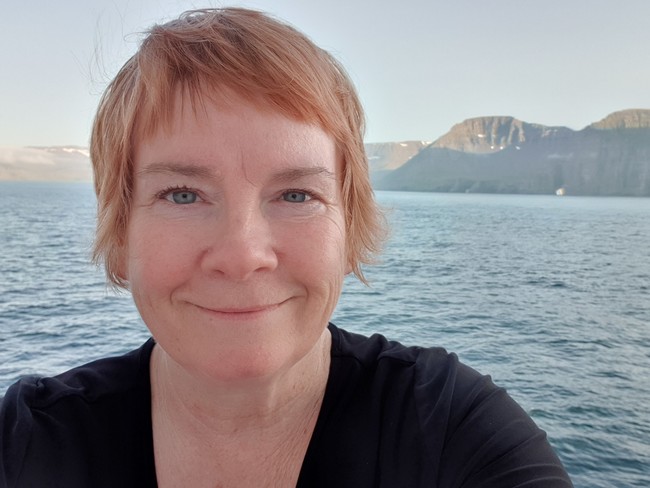 When I was 13, I dreamed of being a journalist or a social worker. I was also profoundly influenced by three of my English teachers. Today, I feel incredibly fortunate because I have the privilege of getting to immerse myself in writing via my students and my own writing practice, I have the pleasure of seeing young people grow more confident and knowledgeable, and I have the joy of carrying on in the name of my past teachers.
I've been a teacher since 1991. I began as an educator in the Jennings School District. After spending nine years as a classroom teacher there, I transferred to the Ferguson-Florissant School District, where I worked with students of various ages—upper elementary, middle school, and even high school (in summer creative writing camps). Upon my retirement, I was hired at St. James the Greater as a middle-school ELA teacher. Unfortunately, it closed three years later, so I was lucky enough to get a job at St. Rose Philippine Duchesne as a social studies teacher. When there was an ELA opening at St. Raphael the Archangel, given the chance to work with subject areas I love and given the chance to work with Mrs. Hayes again, I jumped at the opportunity. I'm struck by the close-knit and supportive community, both with the students and with the families.
In the summer, I teach a 6-hour graduate class on the teaching of writing at UMSL. Working with fellow educators increases my network and knowledge-base. It is incredibly delightful to work with young people during the school year and then work with adults in the summer. For me, it's the best of both worlds.
Married for almost four decades, I have two grown children and two grandchildren. (Hopefully, I will soon have three, as my son and his wife are trying to adopt the foster child they have.) We also have a golden retriever, and I volunteer with and serve on the board of a local dog rescue.
Offering a variety of extra-curricular activities is crucial to meeting the needs and interests of all students. I've been the Bellarmine Speech coach (and judge) in the past; I'm continuing that. In addition, I'm bringing a wonderful St. Louis project—Civitas—to St. Raphael. It's a model U.N. program, and since it involves research and resolution writing, it can easily be integrated into the classwork on an occasional basis.
Teaching is a joy and a mission. Please don't hesitate to contact me if you have a question or a concern. With teachers and parents working together, the students at St. Raphael flourish; I'm glad I'm now a part of that team.
Education Background: 
| University | Degree | Major |
| --- | --- | --- |
| University of Missouri-St. Louis | B.S. | Education |
| Lindenwood University | M.A. | Education |
Other Information:
Elementary Grades 1-8 Certification Middle School Language Arts
Certification Middle School Social Studies Certification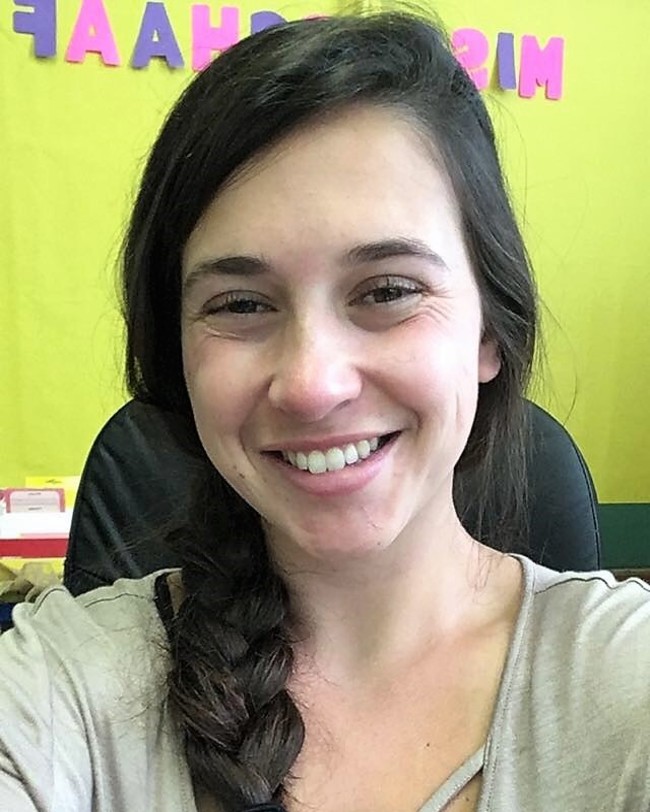 As an educator, it is my job to make sure the needs of my students are being met, and that they are being provided a conducive learning environment.  I teach 6th, 7th, and 8th grade Science and Challenged Mathematics.  Within that job description is the responsibility to challenge and encourage each one of my students in hopes of maximizing his or her potential.  In doing that, I believe in a structured support system – every student comes from a different background with his or her own set of unique circumstances and qualities.  It is my overarching motivation to let these factors help guide, sculpt, and therefore, improve, my teachings within the classroom as I get to know all of my students as individuals.
Education Background:
| University | Major | Degree |
| --- | --- | --- |
| Saint Louis University | Education | B.A. |
Other Information:
Magna Cum Laude from St. Louis University
Certification in Middle School Mathematics grades 5-9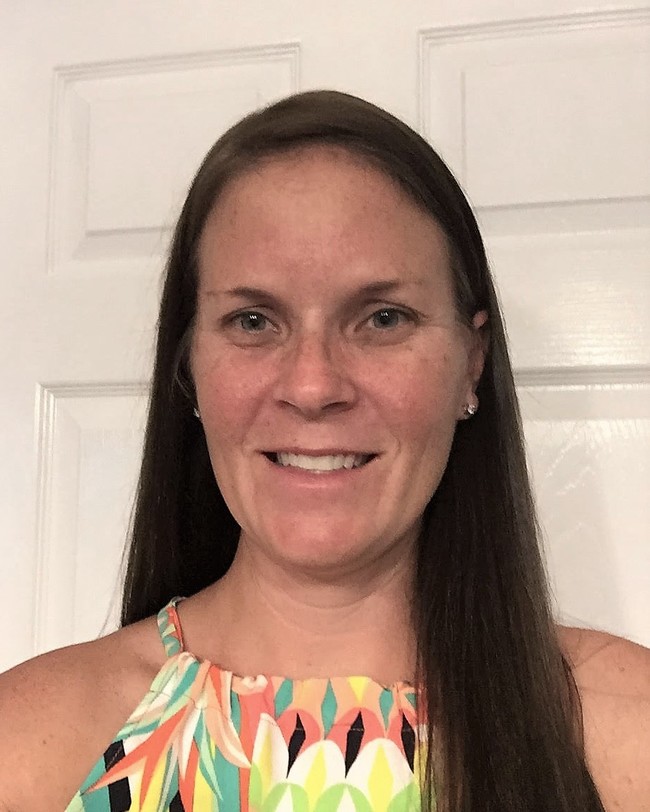 Hello, My name is Theresa Schmidt and I am privileged to be teaching first grade at St. Raphael.  While this is my first year teaching at SRA I have twelve years of experience which include the positions of Second Grade Teacher, Computer Teacher K-6, and Physical Education Teacher K-8.  The professional requirements of the positions, the challenging responsibilities given to me and the very capable manner in which I have performed  will enable me to thoroughly and successfully meet the needs of my first grade students.  
My Catholic faith was instilled in me at a very early age by my parents and reinforced and nurtured  continuously during my thirteen years of Catholic education at St. Clement of Rome and Ursuline Academy.  Today my Catholic faith is stronger than ever and I have the desire to share my Catholic faith with my first grade students, giving them the same opportunity that I was given as a young student.
When I am not teaching I enjoy spending time with my family and friends, running, coaching and traveling.  My husband and I have three children, ages twelve, ten and eight who are students at our parish school.
Education Background:
| University | Major | Degrees |
| --- | --- | --- |
| University of Missouri-St. Louis | Elementary Education | BA |
Other Information:
Certified in grades 1-6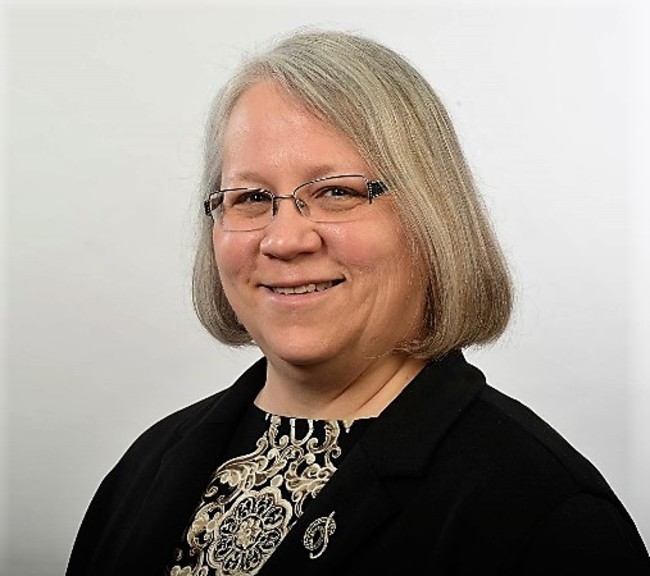 It has always been my ambition to be an educator, to help shape the minds of young children and to be a positive influence in their lives. Teaching is a lifelong process, and the children in my care are the leaders of the future. I enjoy watching them grow, pushing them further than they think they can go, watching them succeed, and witnessing the pride they demonstrate as they conquer new skills.  Each child who comes through the door deserves a secure and nurturing environment. It is my job to provide this for them. I want to foster an equal balance of mutual respect within the student/teacher relationship. Each child learns in their own way. I want to provide a caring, safe atmosphere which will help students meet their fullest potential. I want to help them take ownership of their education. As a teacher in a Catholic School, it is also my job to instill in the children a love of God, to deepen their faith. I, in turn, learn from the children as well. I can identify with the values taught at St. Raphael at the very basic of levels. It all starts with God. He needs to be in the forefront of our minds as we travel through the day. All my personal education, as well as all my teaching experience has been in a Catholic School setting. I cannot image being in a different location where I cannot freely talk about our creator.
Education Background:
| University | Major | Degrees |
| --- | --- | --- |
| Fontbonne | Early Childhood Ed | Bacc |
| UMSL | Elementary Ed | Masters |
Other Information:
Certified Pre-K through 3
Phi Kappa Phi Honor Society